It is no secret that elbow injuries have been on the rise in MLB as well as all levels of baseball.  I see far too many adolescent baseball pitchers in my clinic with medial elbow pain.  Often it is related to pathological GIRD and proximal imbalances in the shoulder complex.
Researchers have been studying biomechanics for years.  It has long been a belief that younger pitchers should focus on fastballs and change-ups, while minimizing curveballs. Currently, the prevailing thought and latest evidence seems to suggest that velocity may be the bigger risk factor or determining factor in leading to UCL injuries.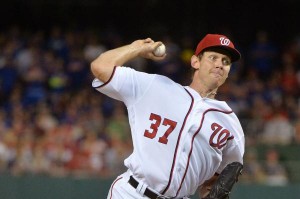 A paper in the August 2016 edition of the American Journal of Sports Medicine from Rush University Medical Center sought to determine factors associated UCLR among MLB pitchers.  The hypothesis was that those pitchers who underwent UCLR would have a higher pre injury pitch velocity.
This retrospective case controlled study looked at data for pitch velocity, type and number for every pitcher and game were gathered from the PitchFx database from April 2, 2007 to April 15, 2015.  Data from 2013 - 2015 was excluded to avoid lead in time bias, as pitches in these seasons may contribute to injuries in pitchers who have not yet undergone UCLR. Pitchers were classified as control, pre injury or postoperative.