If you follow my blog, then you already know I have a 16 y/o left-handed son who pitches. As a sophomore, he is in the early stages of recruiting and has been to 3-4 showcase camps. He has good size at 6'3″ tall and 184 pounds. He has been up to 82 mph.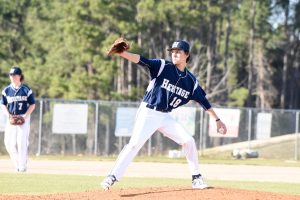 We have been told he projects at the D1 level, but he just needs to throw a little harder. Baseball is all about bigger, faster and stronger these days. Analytics and numbers rule the day. Coaches have told us that once he consistently throws 85 plus, the offers will start to roll in.
So, the big push for many pitchers today is gaining velo. There are lots of programs and "experts" on the subject offering online programs, weighted balls, velocity training tools, throwing programs, etc. The two questions I always have are:
What is safe for throwing athletes?
What is effective?
As a physical therapist, I only want to pursue things that satisfy both questions above. Personally, I do not believe there is a quick fix, or any one program that will deliver the goods.