Unfortunately, I see far too many patients following ACL reconstruction in my sports medicine practice. In any given month, I am rehabbing between 10 and 15 patients who have lost their season to this injury. Most of the time it is a non-contact mechanism of injury, often involving additional trauma to the collateral ligaments, menisci and/or cartilage within the joint.
Throughout my career, I have rehabbed several hundred athletes with ACL tears. It has always been an area of interest and passion for me as well as prevention. Blending my background in performance training with rehab, I have fostered through much trial and adjustment what seems to be a very effective approach to rehab and return to sport.  Rehabbing higher level athletes is much like working on a high performance sports cars.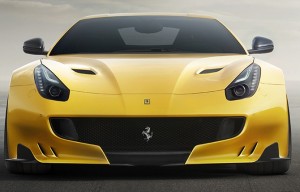 If you own a high performance vehicle, you would prefer to have it serviced at a dealership where the mechanics are experienced working on similar cars, yes? I feel the same care and application is relevant with ACL rehab.  PT that is too aggressive or too conservative can impede progress and negatively impact peak performance.