Disclaimer: This post is a small rant from me.  I normally don't use this blog as a medium for that purpose. However, I feel so strongly about this topic that I decided to share my thoughts on it.
I had an interesting email exchange with a health care practitioner (HCP) this past week.  She had some questions about one of my products and asked specifically if I had done a clinical trial comparing my treatment method to leading national PT organizations.  My answer was no.
I explained to her I am not a researcher, nor do I have the time (or money for that matter) for such things as I am in the trenches every day treating patients and training athletes.  Her response was very interesting.  According to her I was defensive, and she suggested I check out a DPT program so I could in essence become a better clinician.
Hmmm………  Suffice it to say I completely disagree with her on this one.  I graduated from PT school at the Ohio State University in 1996.  Their program was very well respected at the time (over 500 applied and they took 60 in my class) and two of my professors (Lynn Colby and Carolyn Kisner) wrote the text on Therapeutic Exercise that is still used in many curriculums today.  On top of that, I worked at the top outpatient ortho clinic in the city as an aide my junior and senior year in college.
At the time of my admission, OSU only offered a B.S. degree, so I never had a choice for more at that point.  The university quickly adopted a Master's program shortly after I finished and later became one of the first institutions to offer the full DPT program.
Upon graduation, I went to work at the same top ortho clinic and spent 5 years working side-by-side with some of the brightest PT's and next door to what was considered by many to be the best surgical group in town.  I saw surgeries, sat in on MD appointments with my patients, participated in journal clubs and worked at a feverish pace.  Let's just say I saw lots of patients and gained what felt like a fellowship experience for 5 more years.
Now, as I reflect upon this email from said HCP, I can honestly say that I believe experience and results matter more than just those three letters behind a name.  That is in no way meant as a slam or any disrespect to the DPTs out there, clinical research trials or the doctorate degree itself.  Students today have no choice but to take the DPT route.  To be honest, they really only have (1) more year of structured curriculum than I had in my program.  They leave school with a lot more debt, and afterward they still have no clinical (real world) experience when they first start out.  You simply can't buy experience in school.
My post today is really meant to defend those practitioners and educators like me who spend their time, energy and passion after college reading, studying, attending seminars, pursuing other certifications and perfecting their craft to be the BEST they can be. Many students stop learning after school.  That is NOT me.  I want to be a better PT and coach each day I wake up.
While I may not have my DPT, I did just become a board certified Orthopaedic Clinical Specialist (OCS), a specialty certification held by less than 7,000 PT's.  Probably less than 10% of all PT's hold a board certification and there are less than 12,000 PT's who hold one of the 8 specialty certifications offered by the APTA.  Click here for more info on the orthopaedic test. This test is no joke and rumor has it 40% of applicants fail the test.
While letters are not a big deal to me, I am very proud of my (3) newest initials.  They may not be a DPT in the public's eye, but they do recognize my experience (must have a pre-requesite number of years/hours in your specialty area to even take the exam) as well as establish me as an expert as well.  So, my purpose in this post is three-fold:
1) Let my readers know that there is no substitute for experience in life.  You want your meals prepared by the chef and not just a cook, so seek experience when it matters most.
2) Remind you that RESULTS really do matter and innovation is not always as simple as doing a clinical trial.  Keep in mind research usually trails the real world innovation in many cases.  I consistently strive to practice evidence-based medicine, but in the end if I solve your problem will you care if I did a clinical trial to prove my way is better than another?  I don't think so.  I will leave research to the researchers.
3) Share my recent certification/accolade with you to reinforce the fact that I am still on top of my game and dedicated to my craft even though I did not get a doctorate degree in physical therapy.  Education is a lifelong journey as is the pursuit of professional excellence.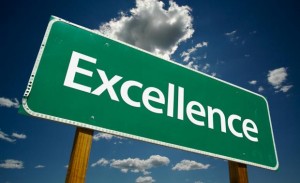 For the record, I believe there are many good DPT's out there doing excellent work.  However, I do not want the general public to assume the letters themselves imply that a DPT practitioner must be better than someone like me who does not have those same initials behind their name.  That is simply narrow-minded and inaccurate thinking.
So, I hope this post serves as a reminder to seek references and scrutinize the track record of those you entrust to provide rehab and training for you and your loved ones.  DPT does not guarantee experience or results.  Thanks for reading my blog and for all your questions, comments and insight.
I view this blog as an evolving act of service for the public, health care practitioners, personal trainers, strength coaches and fitness enthusiasts.  The rant is over (lol) and I look forward to continuing to bring you quality information and solutions to your problems for years to come!