Today's blog post is about an observation and fundamental tenet of my practice today as a sports physical therapist and fitness professional. Having been in the business of rehabbing and training the human body for 15 years, I feel qualified to say I know a thing or two about training and exercise.
Perhaps one of the greatest pearls I can pass along as it relates to being a health and fitness professional involves the art of teaching. You see, I have witnessed firsthand the desire people have to attain knowledge when it comes to their bodies. Just look at how quickly and often people take the web in search of answers from the latest ab workout to the source of and remedy to their every ache and pain.
We live in a society of information overload. Unfortunately, the web, YouTube, FB, Twitter and so on give just about anyone a stage to philosophize and sound off as an "expert." Many people who claim to know how to "train" you for this and that have little to no real world experience doing it, nor do they possess enough pre-requesite knowledge to truly be considered an expert.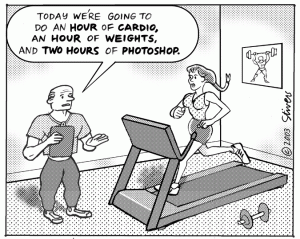 I find many people mistakenly look for what they perceive to be the most "in" or "intense" training they can find, as they believe this is the way to finally meet their goals. In reality, what they should be seeking is someone interested in teaching them how to better understand their own body and how to apply the proper training principles to it in order to bring about the desired result they are so desperately seeking.
Training typically involves putting together drills, workouts or routines to challenge clients physically. Teaching, on the other hand, is centered on educating clients how to listen to their bodies and use that feedback to appropriately adjust physical loads and exercise programming to avoid injury and make positive physical adaptations.
Now, let me be clear here. I am not saying we should stop physically training people. I am, however, saying that we should focus on teaching more so than getting caught up in the training itself. Nothing concerns me more than when I hear about trainers or therapists who almost exclusively use the same method of training or approach to all their sessions. Case in point – while I love the TRX, I certainly don't use it with everyone.
We all need a large toolbox to use on the job. Part of teaching versus training means that as the teacher we have to strive to continually learn and grow. We must in turn as a profession educate our clients about the real "why" behind exercise selection as well as the "why not." It is the proper application of exercise that brings about the best results regardless of the person you are working with.
In my humble opinion, clients really do want to know the "ins and outs" of our thought process and how we arrive at the choices we make for them.  Take time to talk, explain and enlighten them.  Never assume they will  not understand or care.  Just the opposite is true.  Sharing knowledge with them will raise their respect for you and make them more involved in the process.
So, for those reading this that have an opportunity to teach, consider the following:
You should always know why you do what you do
You should have experience doing the exercise you are prescribing to others
You should be able to accurately cue, correct and demonstrate the exercises you use
You should be able to explain in plain terms how it benefits them with respect to their goals
For those in the general population reading this blog, I want to strongly encourage you to seek teachers who are skilled in training the body and not trainers who are skilled in writing routines that look tough or sexy.  It would be far better long term for you to not exercise at all than to engage in a regular exercise regimen where you are performing improper or potentially harmful exercises over and over again.
The results of the latter scenario are joint damage, arthritis, tendonitis, bursitis, rotator cuff tears, muscle strains and so on.  So, seek knowledgeable teachers of movement and exercise as you look to attain your best in health and performance as you have only one body in this world.